Career Openings: Become an Ironworker Today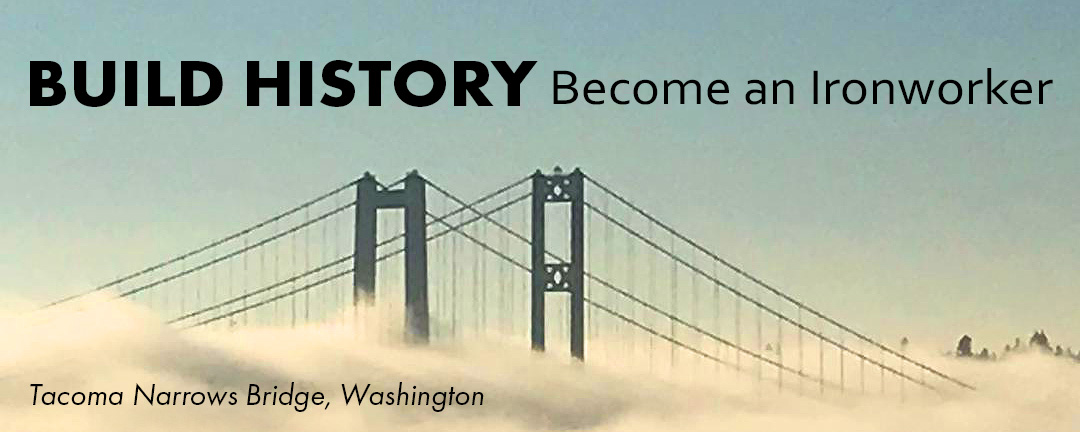 Completion of the second span across the Narrows marked an important day in Northwest Ironworker history.
Today, you can make history. There are hundreds of career openings in Ironworker union locals across the Northwest. Start your career and start earning family wages and benefits with a future.
Workers in Washington, Oregon, Idaho, Montana, Utah, Wyoming and Alaska - See contact information below and call or email today! Start your Ironworking career.
Apprenticeship gives you the opportunity to earn while you learn, recieve extensive hands-on training, and graduate into a fulfilling and rewarding career.
We are looking for men and women who have a strong work ethic and ambition for careers that have few limits.
You must be 18 or older, have a driver's license, and valid work status.